The ORBERA Intragastric Balloon System
"The Balloon"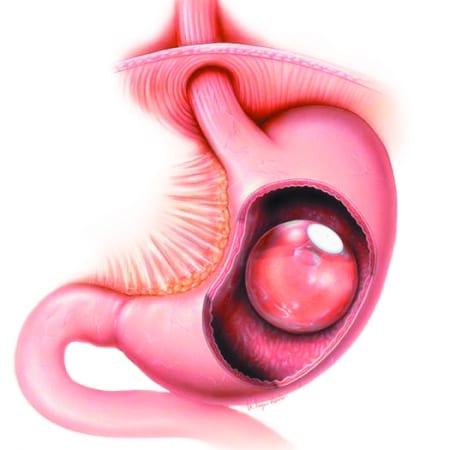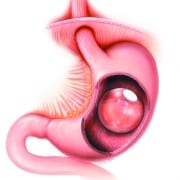 The ORBERA Intragastric Balloon System is a weight loss aid for adults suffering from obesity, with a body mass index (BMI) equal to or more than 30 kg/m2 and equal to or less than 40 kg/m2, who have tried other weight loss programs, such as following supervised diet, exercise, and behavior modification programs, but who were unable to lose weight and keep it off.
The ORBERA "Balloon" – is a twelve-month journey and getting the most out of this system means having a team devoted to your success.
If ORBERA is right for you, our group helps you use it to change your eating behaviors and sustain that progress long after the balloon is removed.
ORBERA can help you lose three times the weight of diet and exercise.  But the real results happen when you understand it's a tool for learning how to take control.
How ORBERA works
A deflated balloon is inserted into your stomach and then it is filled to the size of a grapefruit.  The entire process usually takes 20 minutes and most people go home hours later.
Are you a candidate for ORBERA?
Only a physical can tell you whether ORBERA is right for you, that's why a consultation is so important.
But if you've tried diet and exercise without success, ORBERA might be the tool for taking control of your eating behavior.
Call and reserve your private consultation to hear more about the Balloon System by calling (805) 230-0030 or emailing us at [email protected]