If you're considering a bariatric procedure, you may have concerns about your dietary options after surgery. Your diet will change, but this doesn't mean you can't enjoy desserts on special occasions. While typical desserts are high in sugar and carbs, these recipes are bariatric-friendly, so you can have your cake and eat it, too!

Bariatric Friendly Birthday Cakes
Decadent Chocolate Cake
When making bariatric desserts, you should keep the number of servings in mind. Even if your dessert is bariatric-friendly, the likelihood of overindulging is high if you have 24 servings at your disposal. At just six servings, this protein-packed chocolate cake is a great option to satisfy your sweet tooth without breaking your new diet. This recipe will yield two six-inch cakes or a single 9-inch cake.
Ingredients
2 C chocolate whey protein powder
½ C cocoa powder
1 ½ C unsweetened applesauce
2 tsp baking powder
¼ tsp salt
Directions
Preheat your oven to 325 degrees Fahrenheit.
Mix your ingredients.
Line two six-inch round cake pans (or one 9-inch pan) with parchment paper. You can also use low-fat, non-stick cooking spray if you prefer.
Divide the batter between your cake pans and bake for 15-18 minutes until the cake is firm. Cook time is similar for a single 9-inch pan.
Tip: Insert a toothpick into the center of the cake at the 15-minute mark. If it comes away clean, your cake is ready.
Top your cake with a fat-free cool whip, add some fruit, or try a bariatric-friendly icing!
Nutrition
This recipe yields six servings. The following nutrition information is for a single serving:
Calories: 177
Fat: 2g
Protein: 24g
Carbs: 17g
Fiber: 3g
Sugar: 10g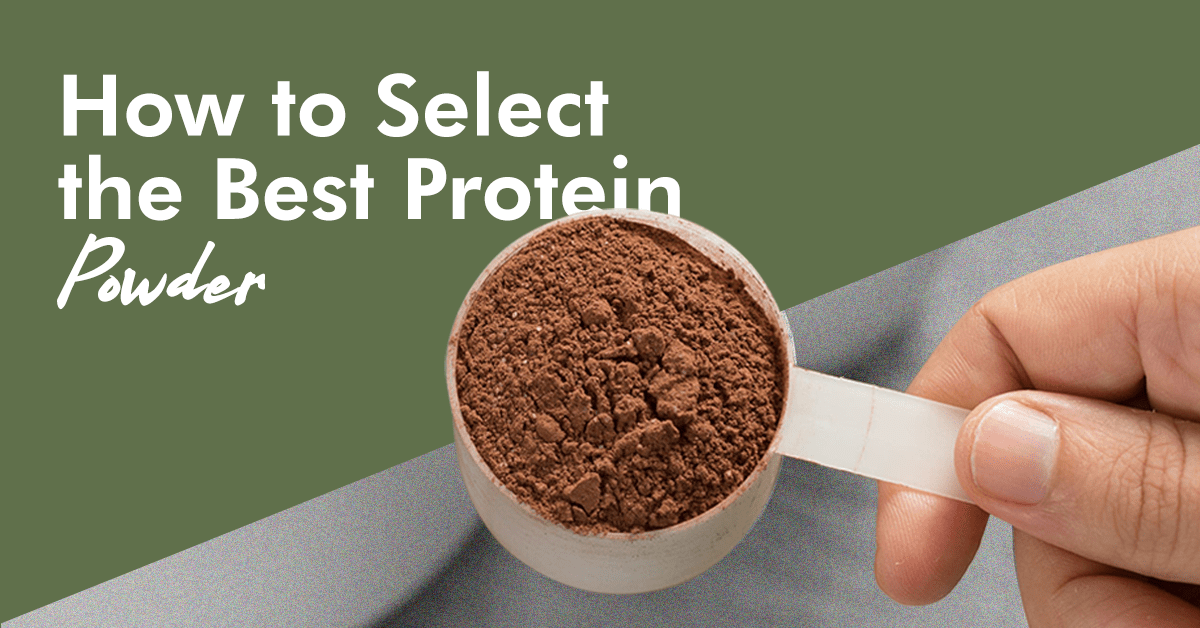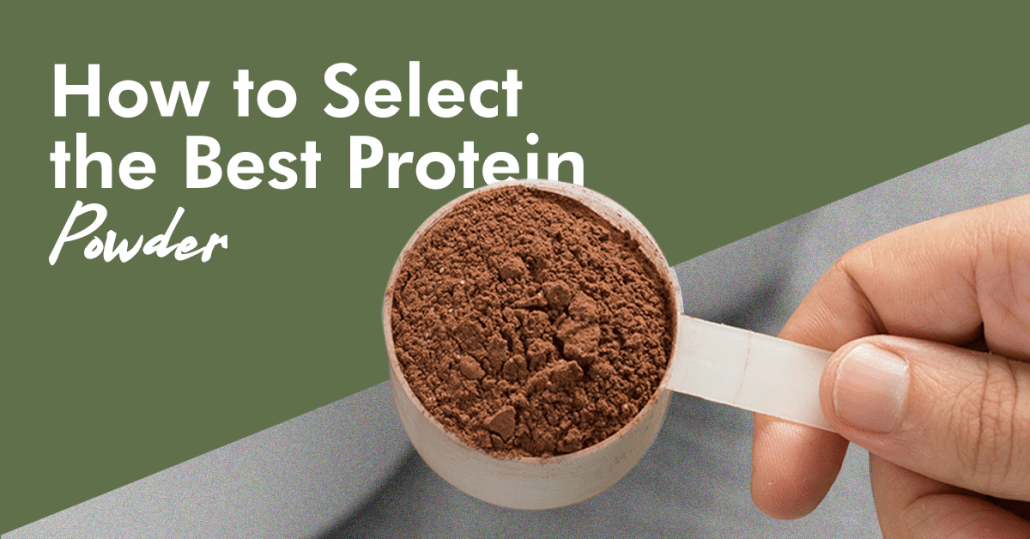 How to Select the Best Protein Powder
Protein powders vary widely between brands when it comes to protein and total calories. Avoid protein powders marketed as mass builders, gainers, or for bulking. These powders are high in protein but calories as well.
A good protein powder will provide 20-25g of protein per serving. Every gram of protein contains four calories, so 20-25g of protein equates to 80-100 calories. Aim for powders that have a high protein per calorie ratio. For example, if your powder has 20g of protein and 100 calories per serving, only 80% of its calorie content is from the protein. A higher protein ratio is important in a bariatric diet, as every calorie counts.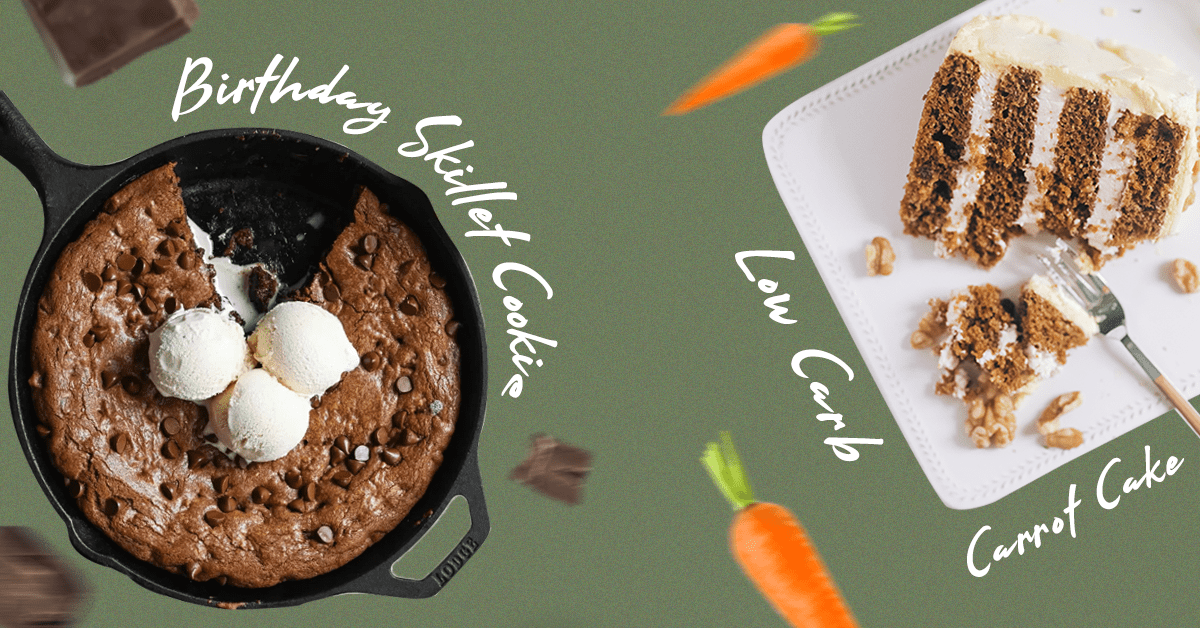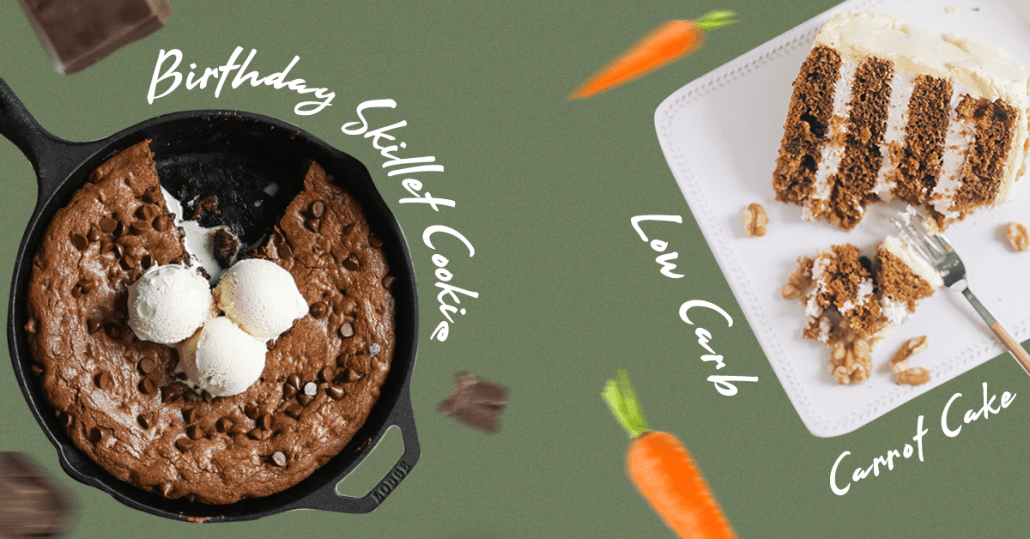 Birthday Skillet Cookie
If birthday cake isn't your thing, you can give this birthday skillet cookie a try instead! Rainbow sprinkles give this cookie a fun flare without adding excessive calories.
Ingredients
2 scoops of vanilla or cake-flavored protein powder
½ C almond flour (blanched)
⅓ C light butter (light butter typically has half the calories of regular butter and less fat)
¼ C granulated zero-calorie sweetener
¼ C unsweetened applesauce
1 tbsp rainbow sprinkles
¼ tsp cake batter extract or vanilla extract
Directions
Preheat your oven to 350 degrees Fahrenheit.
Spray a 6.5-inch cast iron skillet with non-stick spray. You can also use an oven-safe pan if you don't have a skillet.
Soften your butter and mix with the applesauce and extract.
Mix your dry ingredients in a separate bowl.
Add the wet ingredients to the dry ingredients. Stir until well-combined, and it forms a dough.
Use a rubber spatula to distribute the dough evenly on the bottom of your skillet. Bake for 18-22 minutes.
Nutrition
This recipe yields four servings. Each serving includes the following nutrition information:
Calories: 230
Fat: 17g
Protein: 15g
Carbs: 7.5g
Low-Carb Carrot Cake
If you're craving the decadence of cream cheese frosting, this low-carb carrot cake is a great option. This cake has the taste and texture of traditional carrot cake without the carbs and excessive calories.
Cake Ingredients
4 large eggs
3 C shredded carrots
½ C shredded, unsweetened coconut
1 ½ C almond flour (blanched)*
7 oz light butter (1 and ¾ sticks)
3+ tbsp granulated zero-calorie sweetener (start with three and adjust to your preferred level of sweetness)
2 tsp vanilla
2 tsp baking powder
1 tsp cinnamon
1 tsp mixed spice or pumpkin pie spice
* Almond flour absorbency varies between brands. If your batter seems too thin, you may need to add more almond flour.
Frosting Ingredients
7 oz fat-free cream cheese
1-2 tbsp granulated zero-calorie sweetener
Cake Directions
Preheat your oven to 350 degrees Fahrenheit.
Melt your butter. Beat your eggs, melted butter, sweetener, and vanilla.
Combine your shredded carrots and shredded coconut with the mixture.
Mix in your remaining dry cake ingredients. Adjust your sweetener to taste.
Line an 8- or 9-inch cake pan with parchment paper or use non-stick cooking spray.
Pour the batter into the pan and bake for 40-50 minutes. Allow it to cool before applying the frosting.
Frosting Directions
Soften your cream cheese in the microwave for approximately 15 seconds.
Mix in your sweetener until thoroughly combined.
Once your cake cools, apply your frosting.
Nutrition
This cake yields 10 slices. Each slice contains the following nutrition information.
Calories: 194
Fat: 15g
Protein: 7g
Carbs: 7g
Fiber: 2g
Sugar: 2g
Bariatric diets don't have to be boring or overly restrictive. You can still enjoy desserts for special occasions so long as you make smart substitutes, such as using low-fat, fat-free, or sugar-free ingredients. To learn more about life after bariatric surgery, contact us.